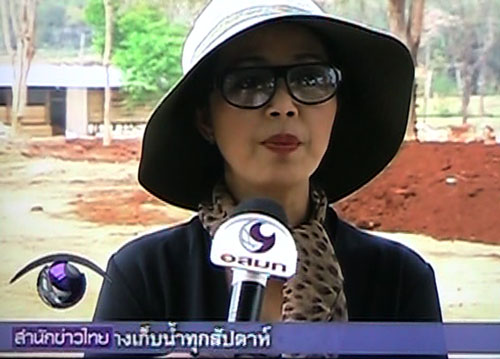 The owner of Khao Yai Property was recently interviewed by Thai TV channel 9 for a story about the rapid increase of land prices in the Khao Yai area.
The story here is how rapidly land prices have increased in the areas along Thanarat Road and Kutkhlaa-Phaansuek Road. Khao Yai Property owner Ms. Urailak told channel 9 that a year or two ago land prices in that area were in the range of two million to three million baht per rai but that now they are five million to six million baht per rai.
When asked if she thought that prices would continue to increase she said that nobody can be predict that with certainty but it seems clear that the run up in prices is not finished because there are still many buyers looking for property in the area.